NanoX - Reef LED Light

NanoX features a sleek and modern design that will complement any aquarium setup. It is equipped with high-quality LEDs that provide a actinic spectrum of light, including blue, royal blue, cyan and UV wavelengths. This allows for optimal color rendition and growth of corals and other reef inhabitants.
Watch the Film.
The NanoX Aquarium Light for Reef Tank is a reliable and efficient lighting solution for small reef tanks. Its compact size, customizable settings, and high-quality performance make it an ideal choice for hobbyists looking to create a vibrant and thriving reef environment.

The NanoX Aquarium Light for Reef Tank is a compact and powerful lighting solution designed specifically for small reef tanks. It is perfect for nano reef tanks ranging from 25 to 60cm in size. Installation of the NanoX Aquarium Light is quick and easy, thanks to its adjustable mounting brackets.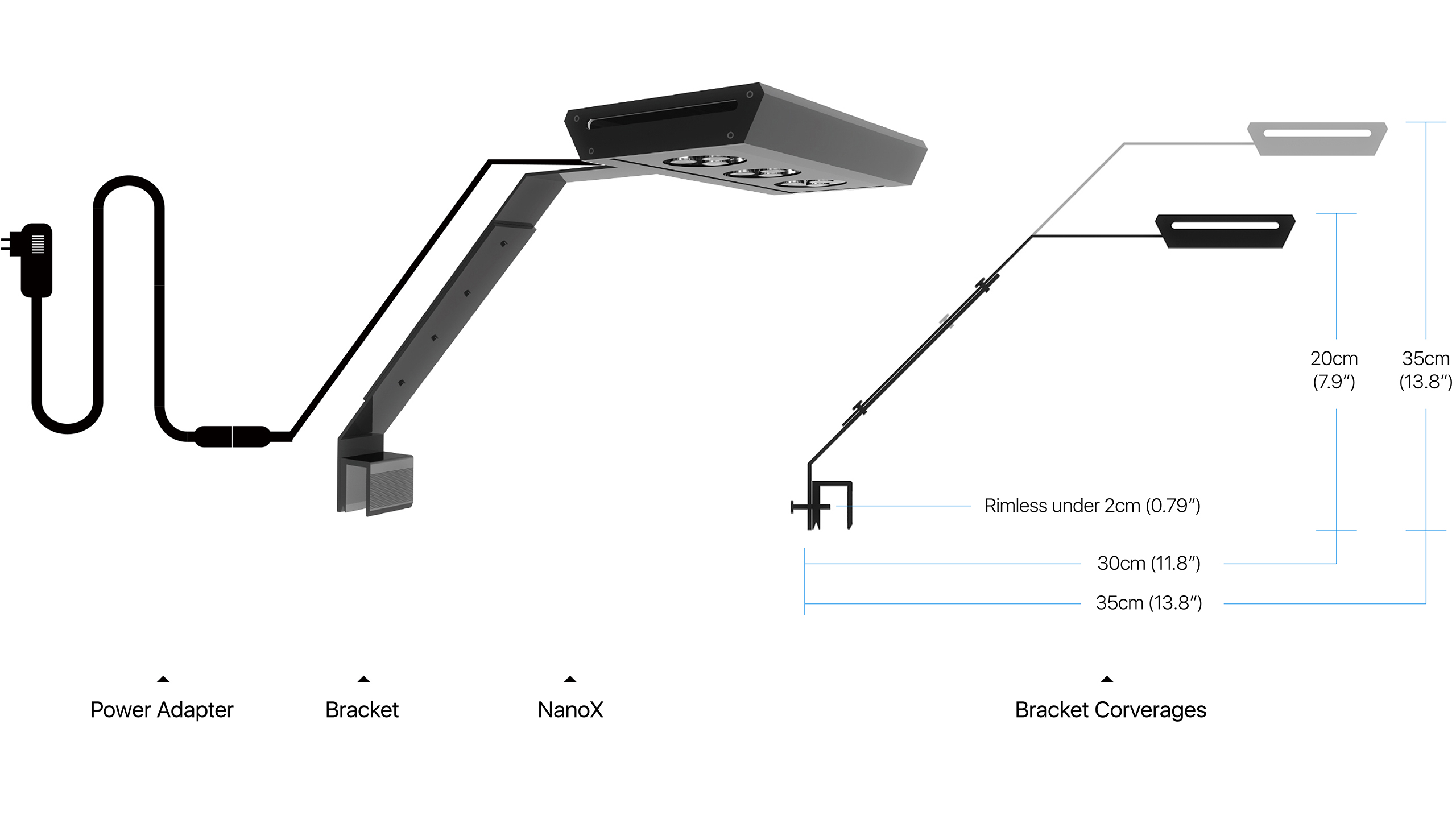 Overview
The NanoX Aquarium Light has build in the iMicMol App control module, which are adjustable brightness and color settings, allowing you to customize the lighting conditions to suit the needs of your corals. It also has a built-in timer that can simulate sunrise and sunset effects, providing a natural lighting cycle for your reef tank.
App Control

Build in the iMicMol App control module which is easy to connect and control your light with your Phone. The Auto and Manual mode with 4 channels to make varies lighting settings. Lunar, lightning, cloudy, the rich settings to make the lighting become more powerful.